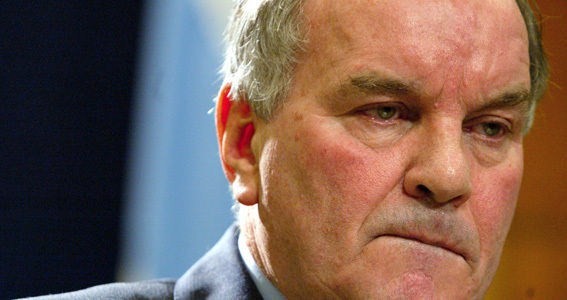 Richard M. Daley dropped a bombshell on Chicago with his announcement that – after serving as mayor for 21 years, longer than his father Richard J. Daley – he would not seek an unprecedented seventh term.  As citizens and pundits pondered the reasoning behind the decision and political hopefuls immediately started jockeying to be his replacement, the Chicago Tribune's architectural critic Blair Kamin wrote that the mayor "changed the face of his city as well as its tired Rust Belt image."
According to Kamin, Daley "was the Boss and the Builder – a democratically elected king who could remake vast swaths of the city at will.  He ruled with an iron fist and a green thumb, and he often used the power of the former to carry out the agenda of the latter."  Daley's legacy includes planting more than 600,000 trees, building more than 85 miles of landscaped medians and building more than 7,000,000 SF of green roofs.  Public construction of schools, police stations and firehouses are designed with energy-saving LEED standards.  "All that greenery was simply the beginning of Daley's efforts to transform Chicago from a City Functional, where utilitarian concerns were paramount, into a City Beautiful, where quality of life issues carried equal weight," Kamin wrote.  "Indeed, Daley's long tenure – and his unchallenged grip on power – allowed him to take urban design risks that other mayors, nervously contemplating the next election, would be too timid to try."
Other important public works projects carried out by the Daley administration include the de-malling of the State Street bus corridor; the renovation of Navy Pier into a tourist mecca; the construction of Millennium Park over an unsightly rail yard; the creation of the Museum Campus along the lakefront; and the controversial overhaul of Soldier Field – a move that deprived the stadium of its National Historic Landmark status.
"Daley's style of operating often seemed to come straight from the playbook of Robert Moses, the all-powerful, mid-20th Century New York 'master builder.'  Moses believed it was better to get things done now and apologize to his critics later," according to Kamin.  "Yet Daley rarely apologized, earning him a reputation for arrogance as well as boldness.  Outside Chicago, his high-handedness didn't cost him.  Within the city, it bred deep resentment, particularly when the economy turned sour."
As someone who arrived in Chicago when Daley came to power, I saw first hand the transformation of our city into a world-class metropolis.  The redevelopment and architectural boldness did much more than re-inscribe our physical environment – it made the city cosmopolitan and multi-cultural, a focus for exciting ideas and a largeness of spirit, which still surprises people who travel here.  Daley leaves a legacy.
Tags: cancer, Chicago, Green, Iraq war, LEED certification, Maggie Daley, Mayor Richard M Daley, Olympics, Richard Daley, University of Illinois